Moneyble is Excel-inspired set of interconnected personal finance spreadsheets wrapped in a windows app.
You don't need Excel to use Moneyble.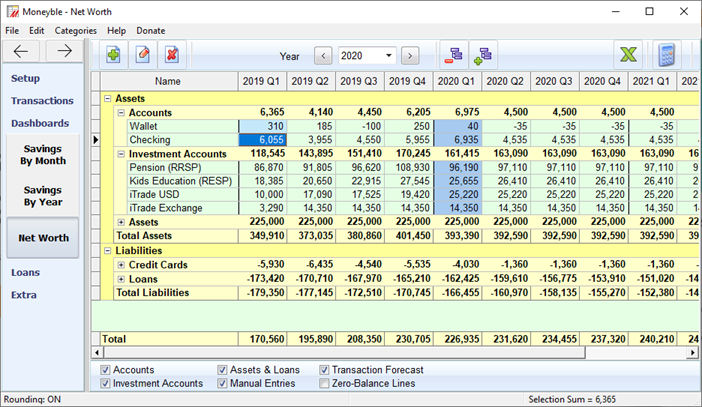 ---
Flexibility is our mantra. Set your budget your way. Not ready for budgeting? Don't know where to start? – Start with transaction tracking, add budgeting later, adjust it as you progress. Make it as simple or as complex as you want. You can also track investment accounts, funds, stocks, special projects, mortgages or other loans. It is a one-stop shop for all your personal finance needs.
---
Did I mention – Moneyble is free. Yes, it is absolutely free. No adware, no trial versions, just fully functional application. If you like it – donations are much appreciated.